Workers of the world unite! The official version of China's 2016 public holiday calendar was released and contains mercifully few weekend working days.
What's also notable is we now can officially declare 2015's out-of-the-blue WWII victory celebrations a one-off, as there is nothing marking the anniversary in the 2016 calendar. (Mark your calendars now for 2025, when maybe we'll celebrate the 80th anniversary of crushing the fascists).
Here we break down China's 2016 official holiday dates for the Year of the Monkey:
January 1-3: New Year's Day arrives on a Friday, and adding the weekend makes a "three-day holiday" (ha ha, nice try officials. It's just a one-day holiday really, isn't it). Kind of a bummer we don't get more time off, but hey, we won't want to get too hedonistic to kick off 2016.
( Follow our official wechat account OKDealClub for coming trips in New Year Holiday to Harbin Ice Festival, Yellow Mountain, Ningbo Ski  and Suzhou Hotspring trip!)
February 7-13: Spring Festival/Chinese New Year begins on the night of February 7, and results in a seven-day, inclusive holiday, with everyone going back to work on ... you guessed it, Valentine's Day. which is a Sunday. We can hear the groans from the F&B community already. Sounds about right. February 6, a Saturday, is a make-up work day.
For the touriests, transportation will be extremely expensive in Spring Festival holiday, local Chinese are busy with going back home, or going overseas to travel, the best option will be planning your vacation 2-month ahead, or staying Shanghai with enough food storage while more resturants are closed.
Reply our pubilc wechat account OKDealClub with number 9 to read about China Spring Festival:A Travel Survival Guide老外春节旅游生存指南
April 2-4: Qingming/Tomb Sweeping Festival gives us a nice spring three-day weekend, which we can enjoy without needing to be forced to take a make-up day. In Shanghai, People can`t wait to put on their short sleeve shirts and go out for spring blossom tour! (But foreigners, please do not say Happy Qingming Festival to local Chinese people in this holiday!)
May 1-2: May 1/Labor Day Holiday is on a Sunday in 2016, and the Ministry of Fun-Making has mercifully granted us an extra Monday off. The workers thank you, and remember if you want to travel in China in May Holiday, don`t go to popular tour places like Beijing, Xi`an, Guilin or Yellow Mountain, or you will not fully enjoy the trips with local Chinese touriests crowd.
June 9-11: Duan Wu Jie or Dragon Boat Festival falls Thursday through Saturday, with a make-up on Sunday. eat some zongzi and enjoy fun dragon boat racing!( Chinese people usually have no tradition to travel in Dragon Boat Festvial , with less crowd and no traffice on highspeed way, it might be your perfect chance going to visit top tour places in China!)
September 15-17: The Mid-Autumn Festival is another Thursday-Friday-Saturday deal with Sunday a make-up day. True hedonists will carefully arrange to take their annual leave on the following 10 working days, thus connecting this to the Oct 1 holiday for 23 consecutive days of merry-making. (Go out and enjoy beautiful sceneries around Shanghai in such a perfect weather with no rain and much cooler after summer, especially while most the local Chinese are staying at home spending time with their families as Mid- Autumn Festival tradition)
October 1-7: Ahh. National Day. Suck it, America, with your paltry single day off on July 4. We get seven days, which is more than enough to ease the sting of having to make it up with weekend work days on the following weekend, Oct 8-9.
Now go! Plan your holidays before tickets get tight!
---
Reply to Wechat Account OKDealClub with Key Words Harbin & Tibet for coming Harbin and Tibet trips in CNY Holiday!
回复公共主页微信账号OKDealClub 关键字 哈尔滨 及 西藏获取本年元旦春节哈尔滨和西藏出游计划!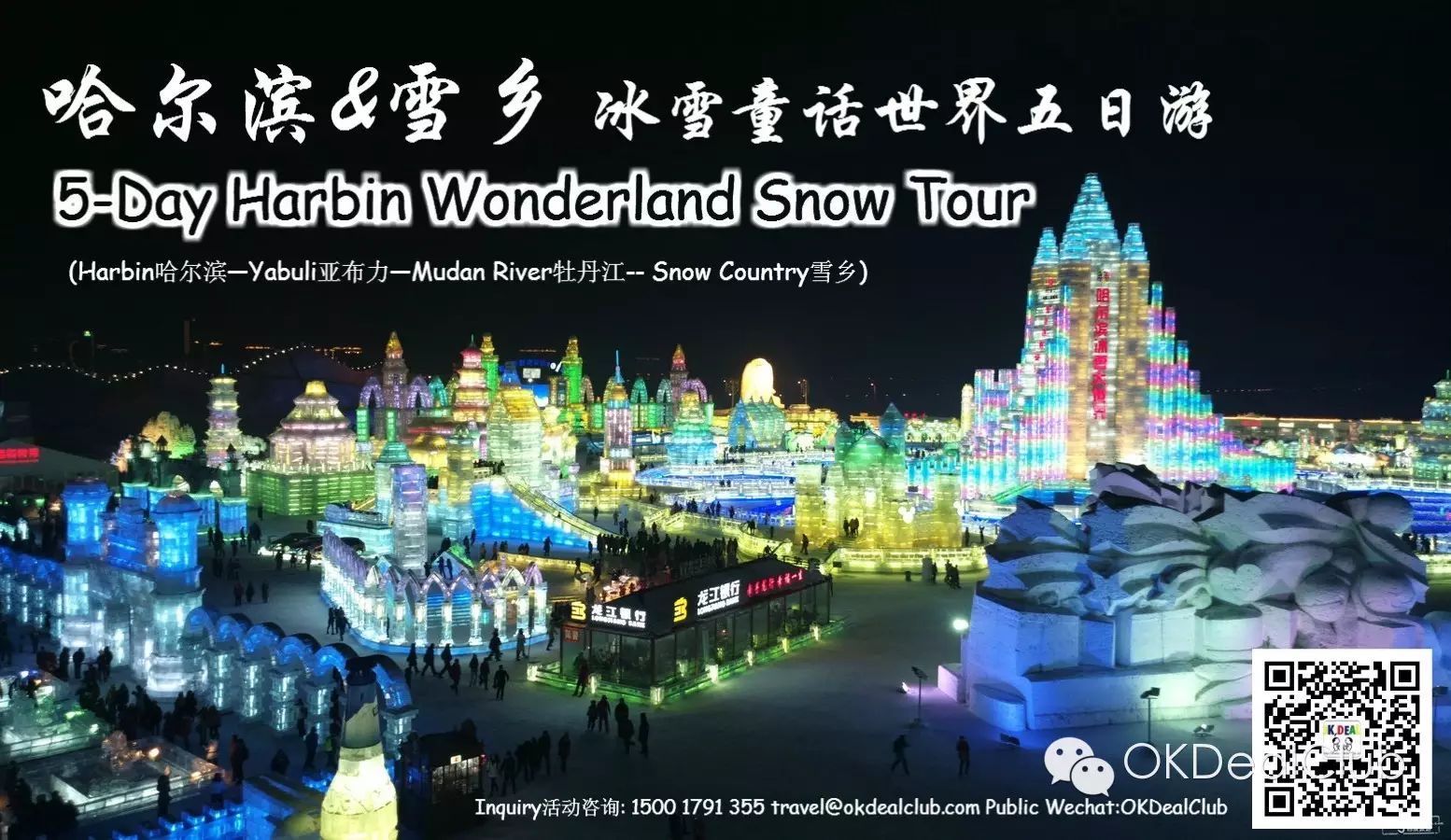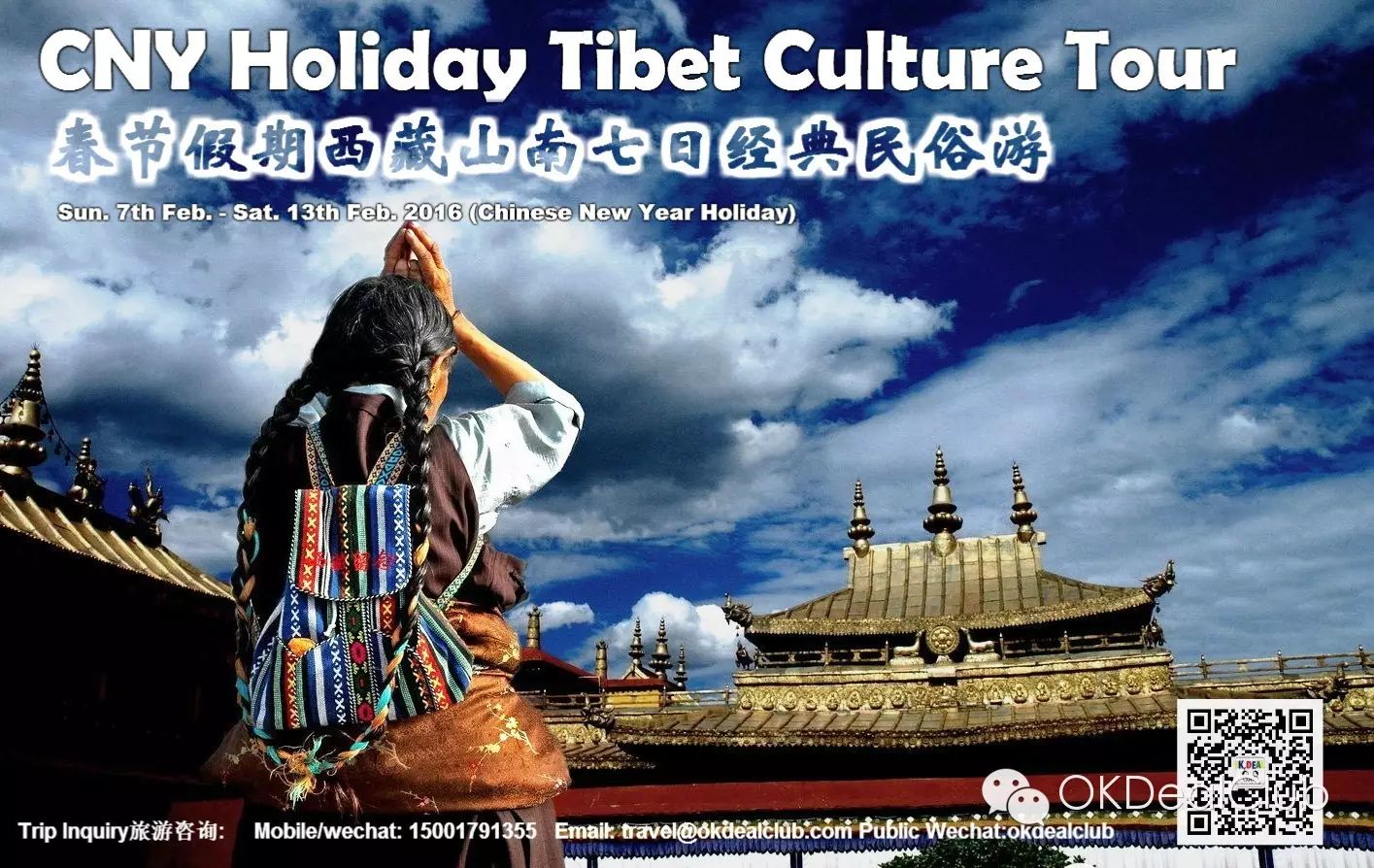 Reply to Wechat Account OKDealClub with Key Words 2 for coming short trips for  1-3 Days Winter Getaway!
回复公共主页微信账号OKDealClub 关键字 2 获取周末元旦春节短途出游计划!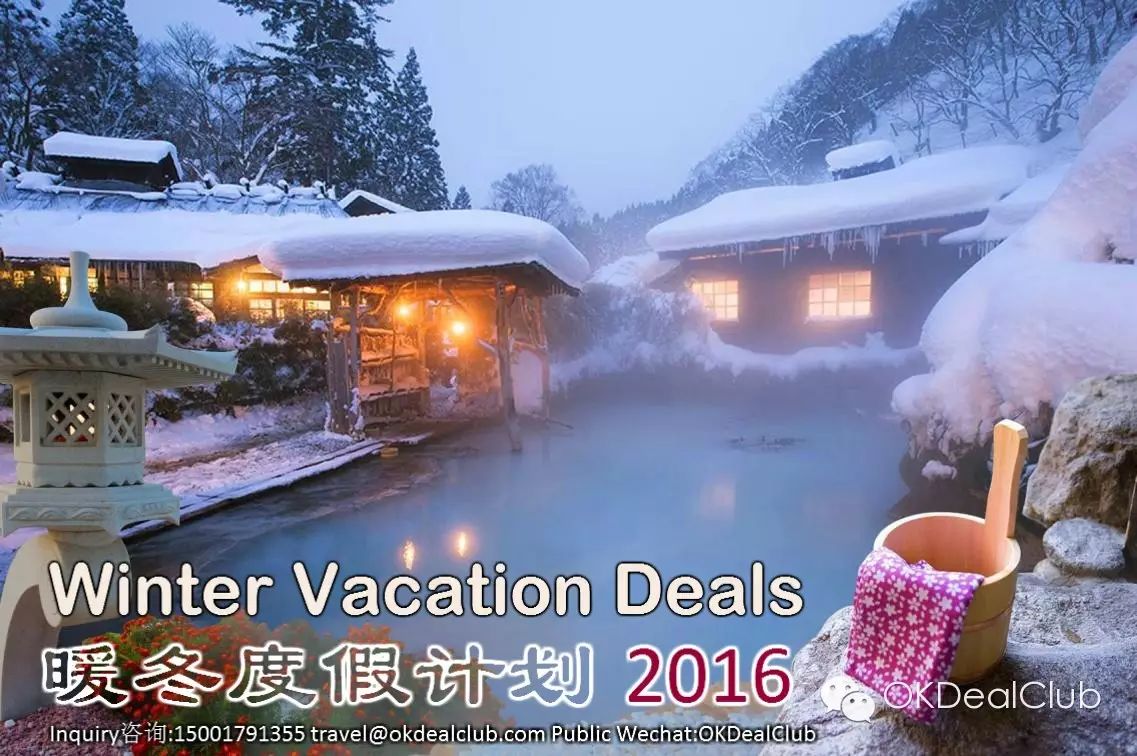 ---
加入OK,Deal!Club上海英语国际社交圈,高端海外背景白领社交平台,派对旅游活动定期举办!
OK, Deal! Club -Shanghai Social Networking. Join us for more upcomingevents and trips!
网址:www.okdealclub.com 微信:okdealclub
---
长按二维码一键关注,获取更多活动咨询!
To get updates from us press the QR code and Extract it